Folding Fabric Partitions
Widely used style with a heavy duty marine grade vinyl covering offering durability and with ease of cleaning. 
Economical and can be put into existing buildings as well as new builds. Often used in schools, nurseries, village halls, churches, offices and many other settings. 
Simple to use with a forgiving surface that will not trap fingers. 
Four levels of sound reduction up to Rw35dB, a floor supported option, the ability to have a curved partition, and a wide range of standard colours are available; the choices are yours, to suit your particular needs.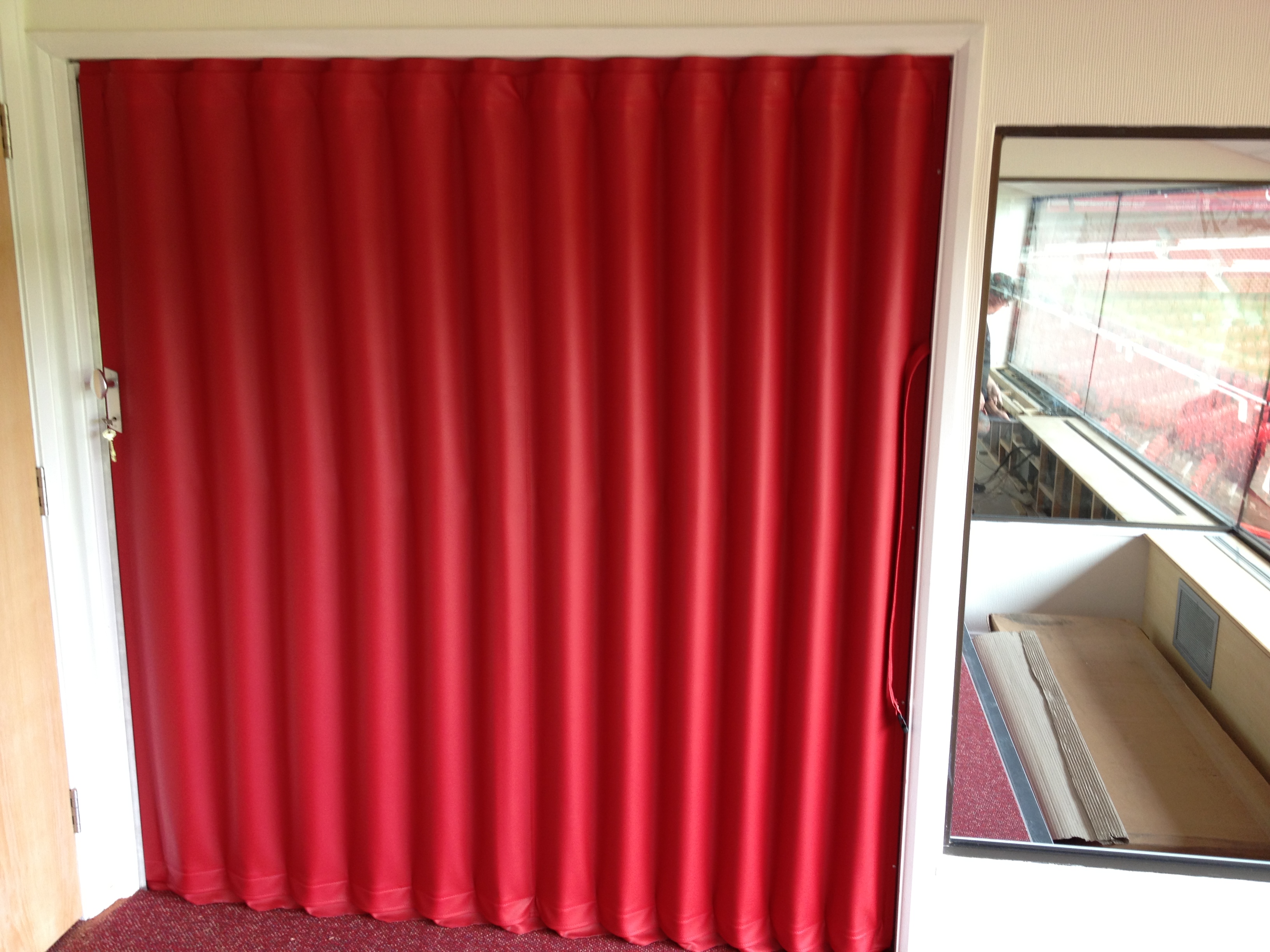 Timber Concertina Partitions
Flat faced timber panels, higher levels of sound reduction can be offered, up to Rw46dB, with wood grain and plain colours being in the standard range of finishes. 
Two formats are available, with the panels either lying flat when the partition is closed, giving the appearance of a flat wall, or the standard accordion style appearance. These models are always top hung.
Durasound Folding Partitions
High levels of durability are offered with steel panels and a decorative bonded vinyl finish. We have examples installed over 40 years still giving good service; their longevity is a key benefit and every component can be replaced on site if necessary leading to their exceptional service life. 
Ease of use is a particular benefit for classroom-sized partitions; but very large doors can be offered, up to 6m high with motorised options available for large doors; all models are top hung.